The eco friendly items like the sustainable furniture are quickly making their way into the homes of millions of people around the globe. Symbols and posters of green trees are seen everywhere to spread more and more awareness about the environment and its related consequences.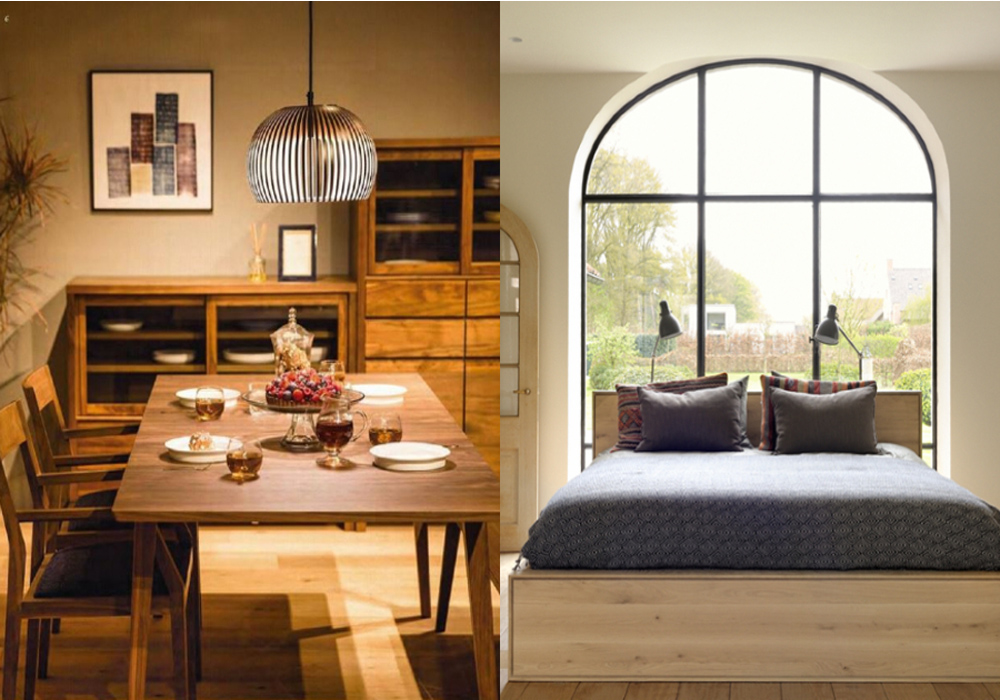 You will be amazed to know that one step towards a green procurement of sustainable furniture can make a serious positive difference to the environment. According to a recent estimation made by the scientists, everyday the planet loses more than 137 different varieties of plants as well as animals owning to the cutting of the rainforest trees. Trees like rose wood, teak, mahogany and many more are all important tropical hardwood trees used to make mostly furniture as well as other wooden products.
Apart from deforestation, the regular furniture manufacturer uses high percentage of volatile organic compounds that are added to almost all paints and finishes. The standard form of gloss used in these, is most dangerous in terms of the chemical amalgam released in the air. The less expensive furniture even includes chemicals formaldehyde that can pollute the air and affect your breathing.
The woods for the sustainable furniture are gathered from the special harvested forests where after are cutting down the trees, new trees are planted against them so that the balance in the ecology does not gets disturbed. Trees like the fast growing bamboo can be also used for this purpose as there population is not threatened. Even the recycled woods can be a good option for the construction of the sustainable furniture.
Different usage of the sustainable woods
Introducing the sustainable furniture in the house can make a major difference in terms of the interior furnishing of your house as well in the level of your health and the adjacent surrounding. This sustainable furniture is wonderfully crafted so as to blend perfectly with the home aesthetics and also make your house a safer and better place to live in. So you are sure to add tasteful beauty to your home with these products, while at the same time, you can contribute your own bit for your environment.
In case you are quite keen in conserving the environment, it is a great idea to use eco friendly furniture in homes which are made from sustainable sources. This sustainable furniture is widely available in the market in different designs, styles and prices.
There are several creative furniture manufacturers who can curve out an elegant design out of a sustainable material including aged cinema seats, cupboards, chairs and other range of eco friendly furniture into a brilliantly transformed furniture for home usage. This sustainable furniture fits in beautifully in any corner of your house from where it radiates its class and stature to the whole house.
Some manufacturers have gone a step ahead and started using old rubbish destined to be dumped and even drums of used washing machines to develop stylish and wonderful pieces of furniture including crafted tables and chairs. This process of manufacturing is a great way to support the cause of reprocessing movement.