Carpeting on floors has defined to a notch the design sophistication of homes and offices. It is often preferred over other types of floor finishes because of its inherent characteristics: (a) serves as a good insulator by preventing colds on floors (b) an effective acoustic material since it absorbs sounds and prevents sound distortion in rooms and (c) most of all it exudes an undeniable architectural appeal. However, cleaning carpets can be a problem and so we need a green carpet cleaner or an environment friendly product to restore its original sheen and color.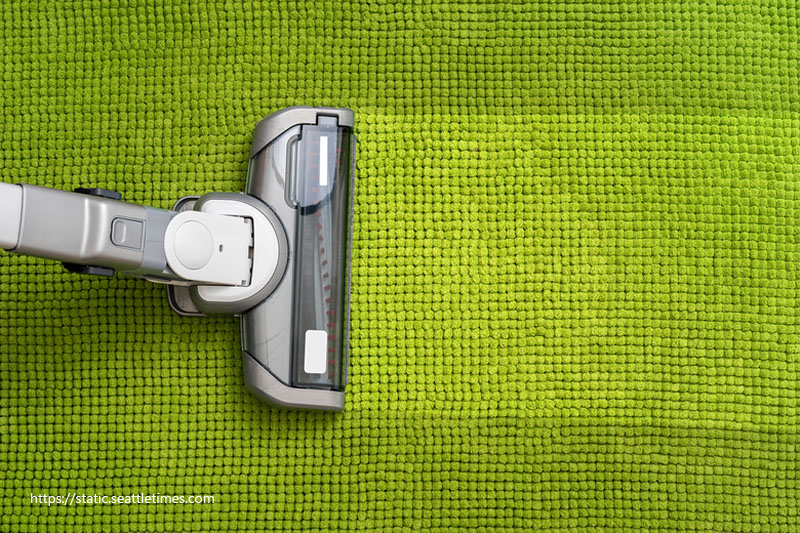 Why is it necessary to use an eco-friendly carpet cleaner? The reason could only be associated with the potential health risk that chemical-based cleaners pose mainly to children that come in contact to a newly cleaned carpet and the pollution the material emits to the air. On the other hand, harsh chemicals could cause discoloration and bring extensive damage to carpet fibers as well. Only green carpet cleaners must be used to avoid the ill effects that harsh chemicals activates in the process of cleaning the carpet. It is never wrong to be extra cautious and invest in an environment friendly product — after all good health is always top priority.
What makes the carpet product eco-friendly? An eco-friendly product is not a health risk and does not contain harsh chemicals that can pollute the air that we breathe and water we drink nor inflict danger upon contact. A green carpet cleaner for example is organic or plant-based rather than made of synthetic chemicals. Other effective eco-friendly home remedies include a nontoxic solution of white vinegar and water which can effectively remove dirt or stain. As an alternative for more stubborn stains, an overnight application of paste made of salt, borax and vinegar that is then washed and vacuumed the next day can also render satisfactory results.
What is the advantage of using a green carpet cleaner? Organic-based cleaners do not pose any health risks unlike most carpet cleaners that contain a rainbow of noxious synthetic chemicals such as perc (perchloroethylene) — a dry cleaning additive that causes dizziness, fatigue, and nausea when ingested. Other example is naphthalene; a type of solvent produced from coal that is believed to be carcinogenic and therefore affects the central nervous system. One way or another, prolonged exposure to harsh chemicals will lead to health problems like kidney and liver diseases so that using an environment friendly product provides due advantage. Finally, to avoid the health complications caused by chemical-based cleaners, use only an environment friendly product to get rid of dirt or stubborn stains on rugs and carpets.